Welcome to Spark Pretty
Your destination for vintage clothing, rock n roll apparel, toys & accessories!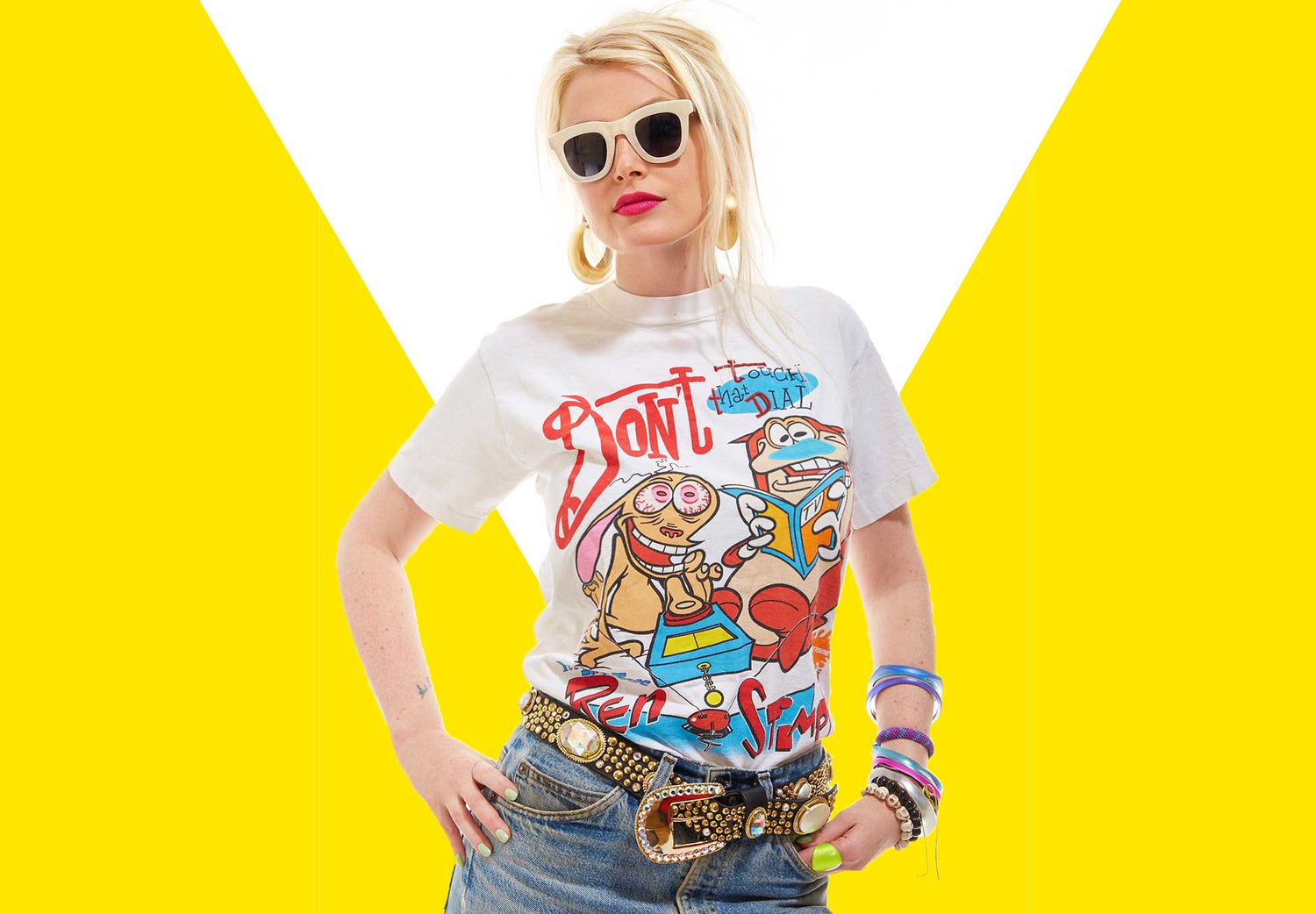 Vintage Tees
Original vintage rock and pop culture t-shirts from the 80s, 90s, and beyond
Shop Vintage Tees
Jackets & Outerwear
Bold & unique denim, blazers, windbreakers, and statement outerwear
Shop Jackets
"Spark Pretty, the vintage shop that lets you live out your '90s fantasy"

"Prepare to freak out over theis '90s-themed store..."

"Daily Crush: Spark Pretty, a vintage '90s wonderland of dreams!"
About Spark Pretty
Spark Pretty brings you the best and most unique Vintage Clothing, Rock and Roll Apparel, Toys and Accessories from the 80s, 90s, and beyond!
Following a long run as stylists for iconic fashion designer Betsey Johnson, and years of shopping, thrifting and vintage hunting for their personal collections and exclusive clients, friends and partners Amanda Dolan and Meagan Colby are now sharing their treasures, electrifying looks and rockstar attitudes with the world.
Their looks have been seen on Pose (FX), Glow (Netflix), The Goldbergs (ABC), American Psycho (Broadway), Sex & Drugs & Rock & Roll (FX), The Deuce (HBO).
NYC Store & Showroom
333 East 9th Street
New York, NY 10003
646-850-0327
Tue-Sun 12pm - 6pm
Mondays Closed